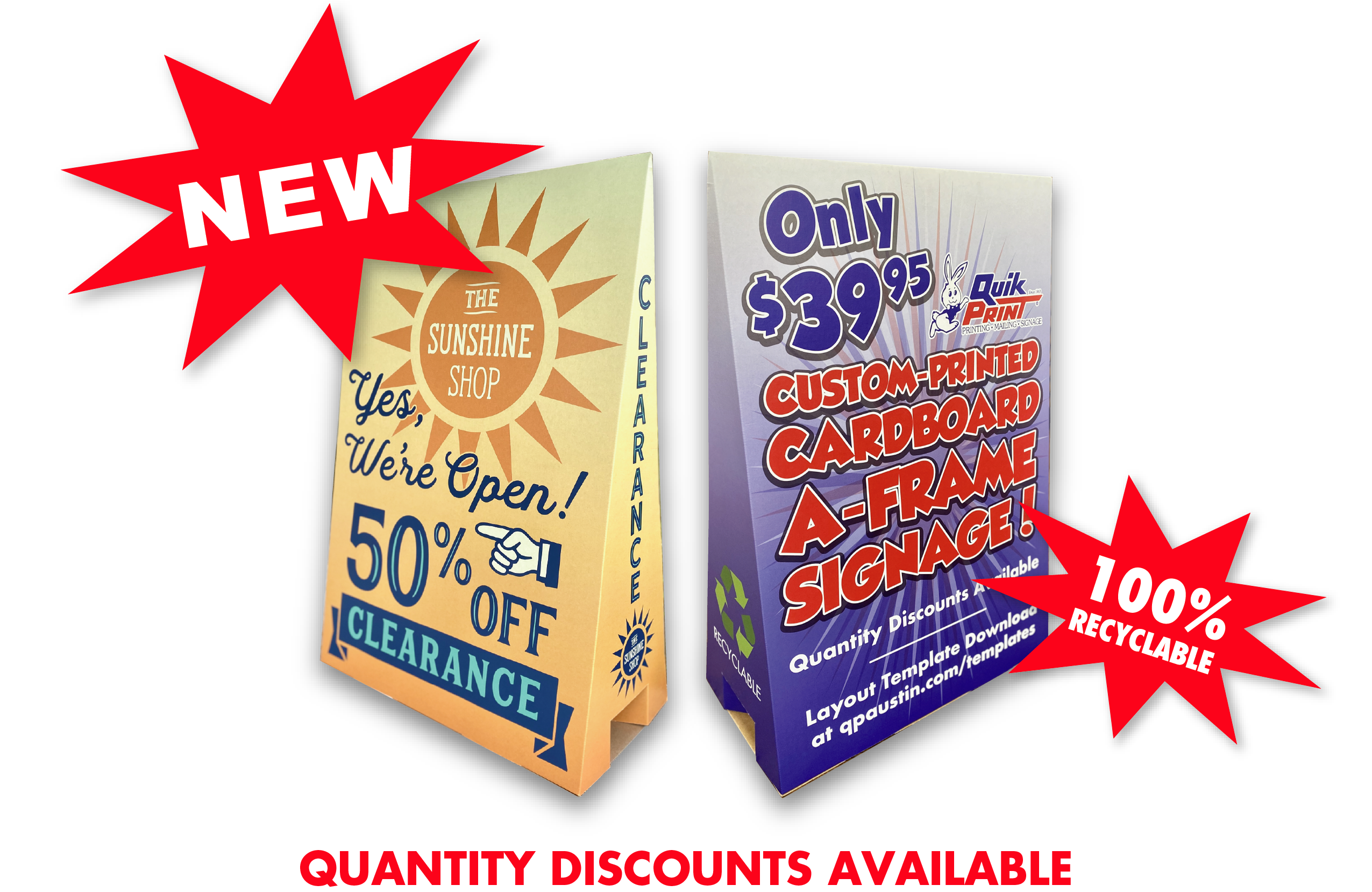 Needing a quick, easy, and completely recyclable way to advertise sales, re-openings, updated store details, and any other information your customer base needs? Our NEW, recyclable cardboard A-Frame is perfect for that!
EASY to put together  -----  Easy to carry and move
Below you'll find a downloadable template to use with your artwork, or, you can have our Graphics Department create something for you! Feel free to use the below form to place an order or for any questions you may still have!